Perfect vegan sugar cookies that are extra soft, fluffy, and melt-in-your-mouth delicious!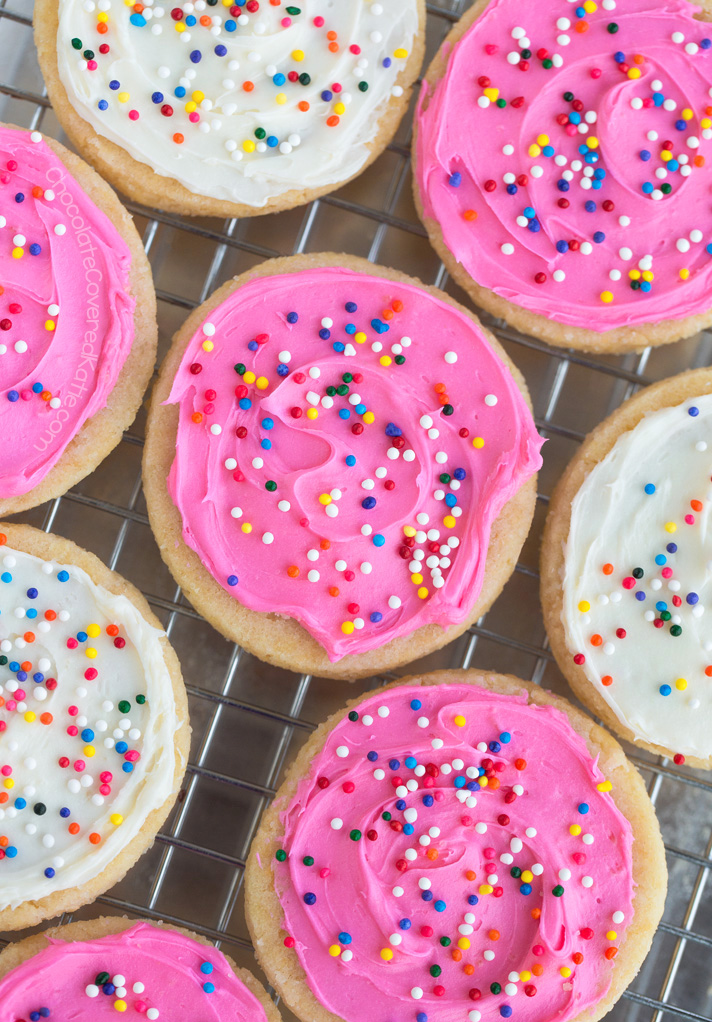 No Butter
No Eggs
No Dairy
And yes, the recipe totally works with cookie cutters!
Also Try These Vegan Chocolate Chip Cookies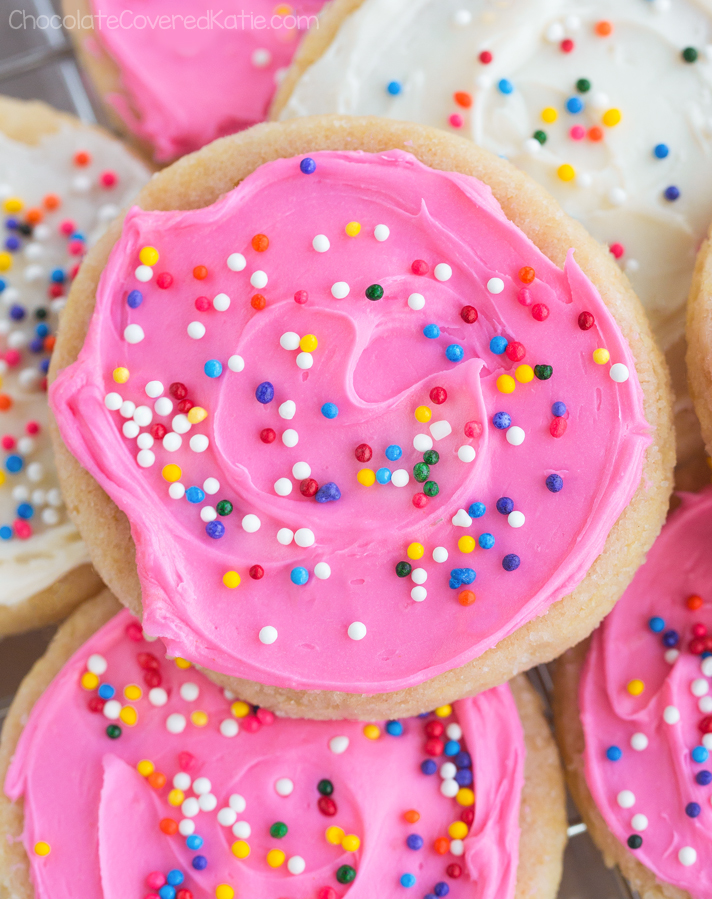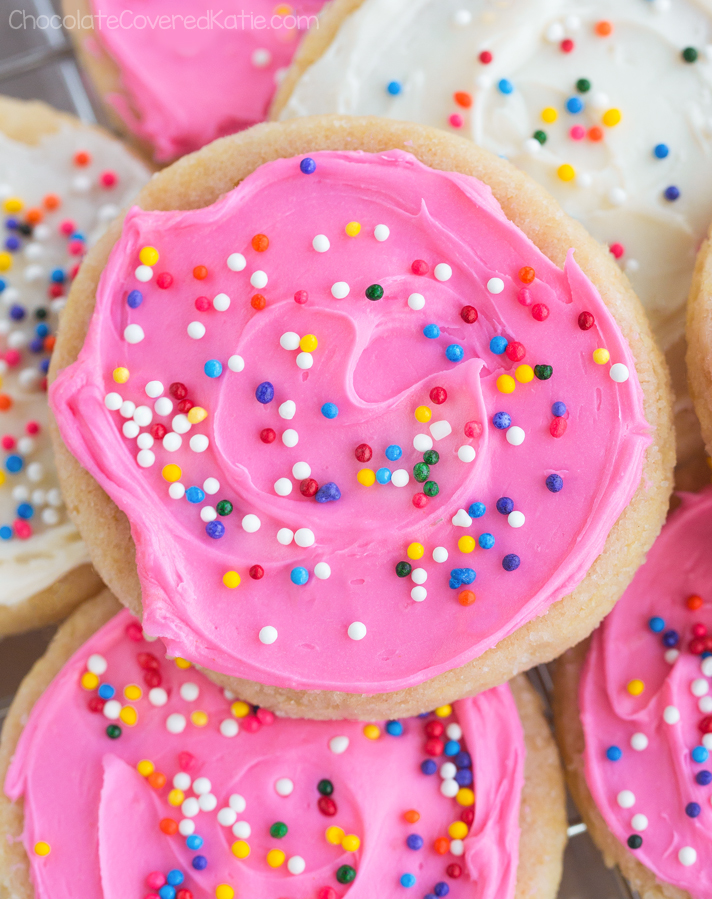 Vegan Lofthouse Sugar Cookies
Have you ever tried a Lofthouse sugar cookie?
These homemade chewy vegan sugar cookies are sure to remind you of the cake-like decorated sugar cookies you can find at the grocery store.
They're perfect for Valentine's Day, Christmas, birthday parties, or simply just because.
You Might Also Like: Vegan Cheesecake – NO Cashews!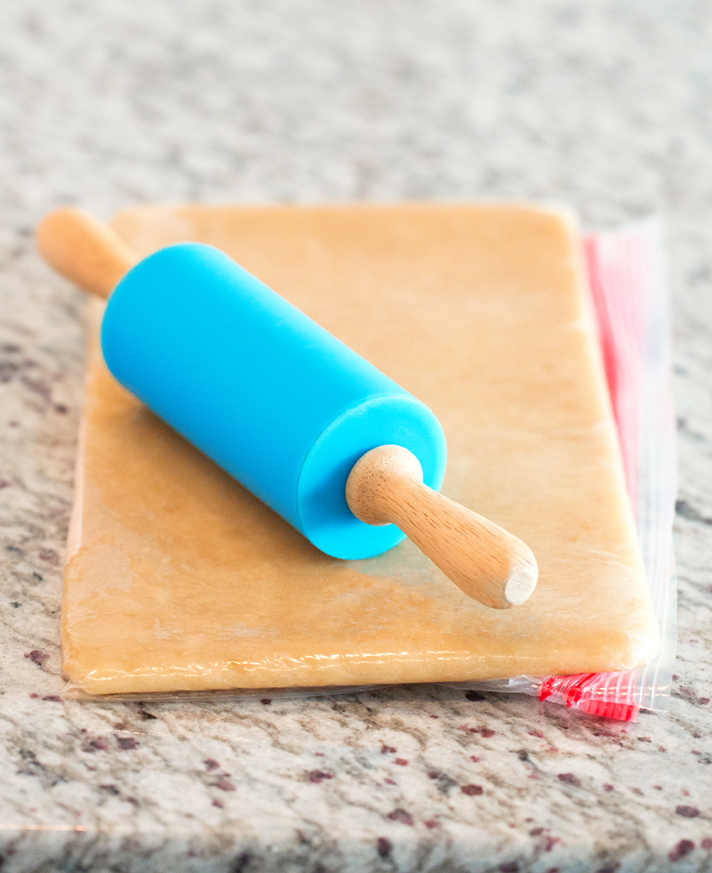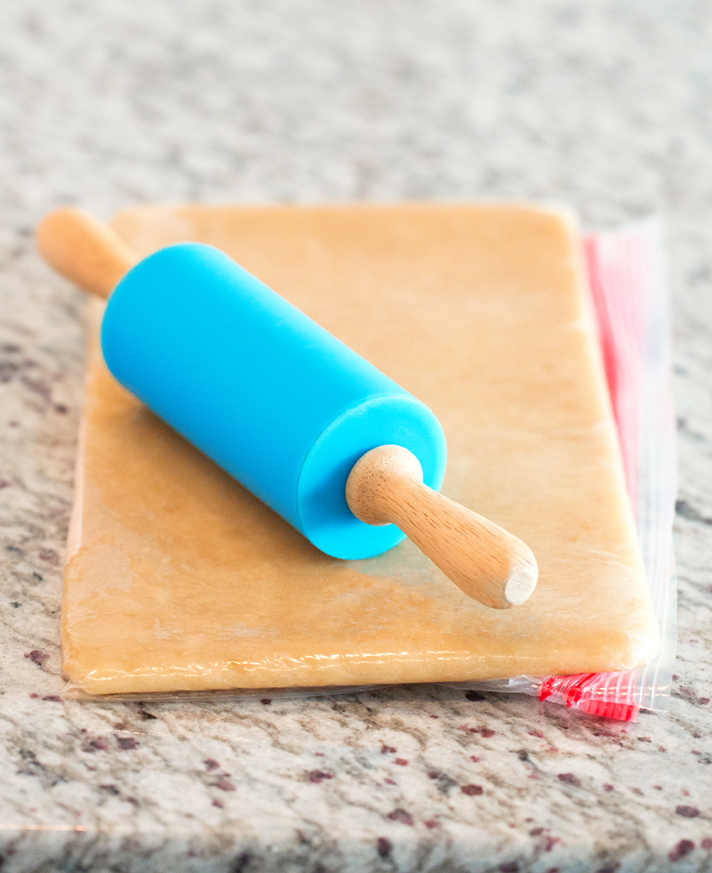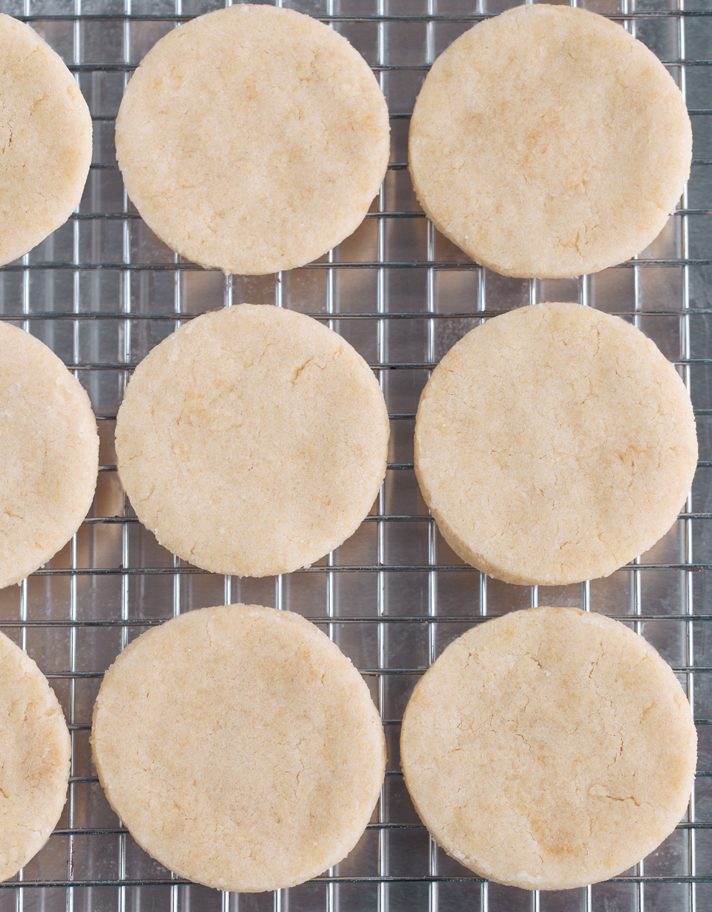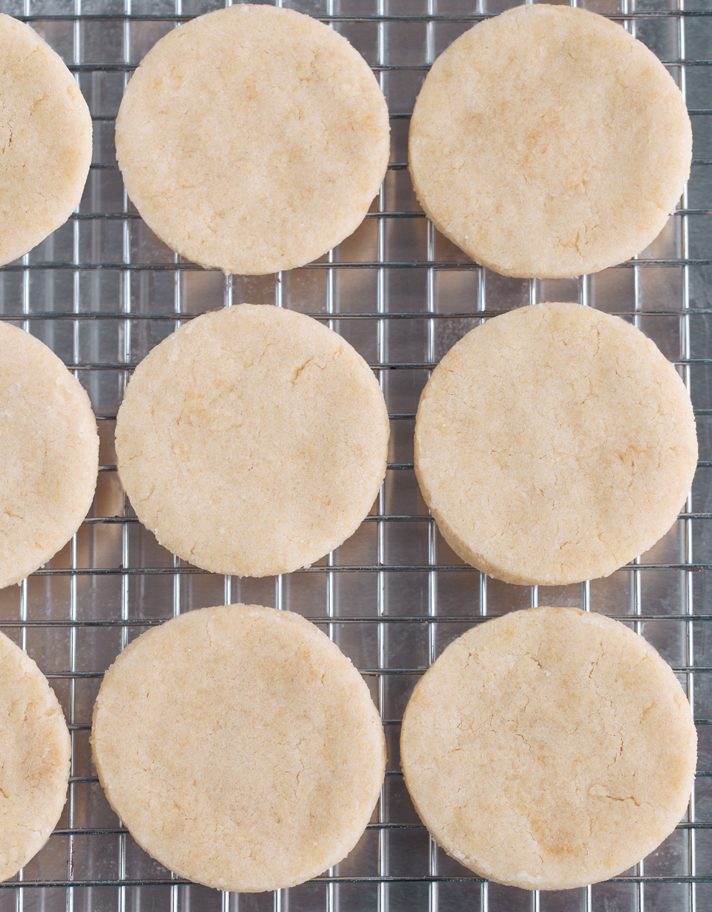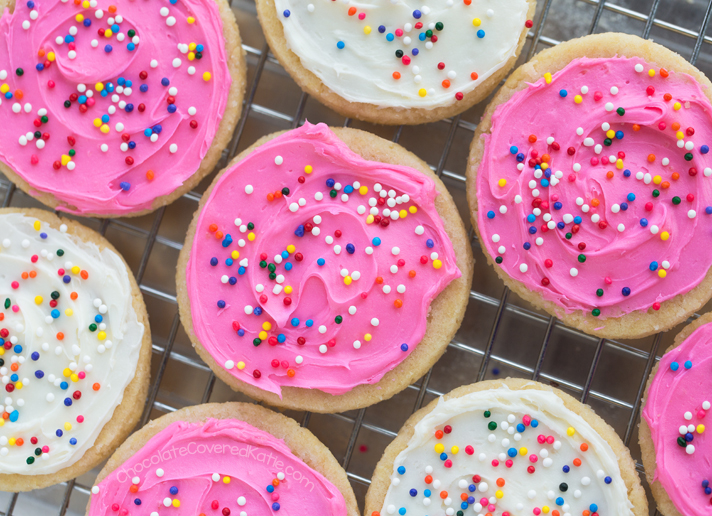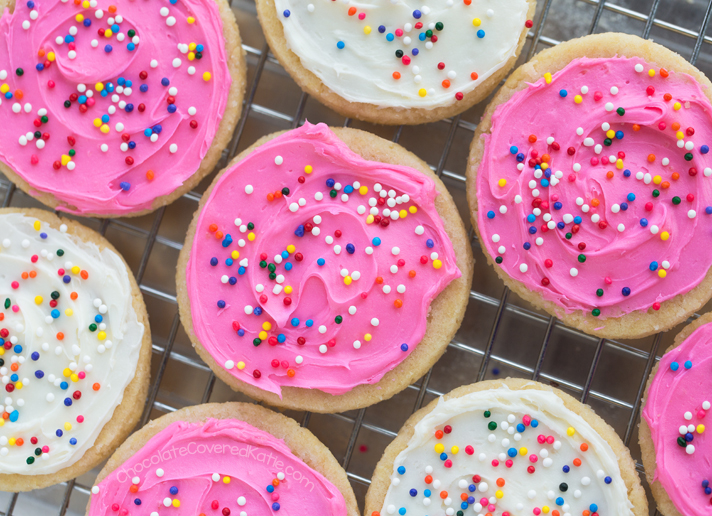 Frosted Sugar Cookies
If you want to cut out the sugar cookies and add icing, feel free to use your favorite buttercream or vanilla frosting recipe.
Below is the one I used, adapted from my Easy Cinnamon Rolls Recipe.
Beat room temperature 8oz store-bought or homemade vegan cream cheese with 4oz vegan butter spread, 2 cups powdered sugar, and 1 tsp pure vanilla extract.
Add a little milk of choice as needed.
Or for a healthier option, you can frost the sugar cookies with melted coconut butter and add sweetener of choice as desired or even mashed banana. I opted to garnish the finished cookies with rainbow sprinkles for presentation.
(Note: the cookies can also be rolled into balls an flattened a little before baking if you want thicker cookies instead of cut outs.)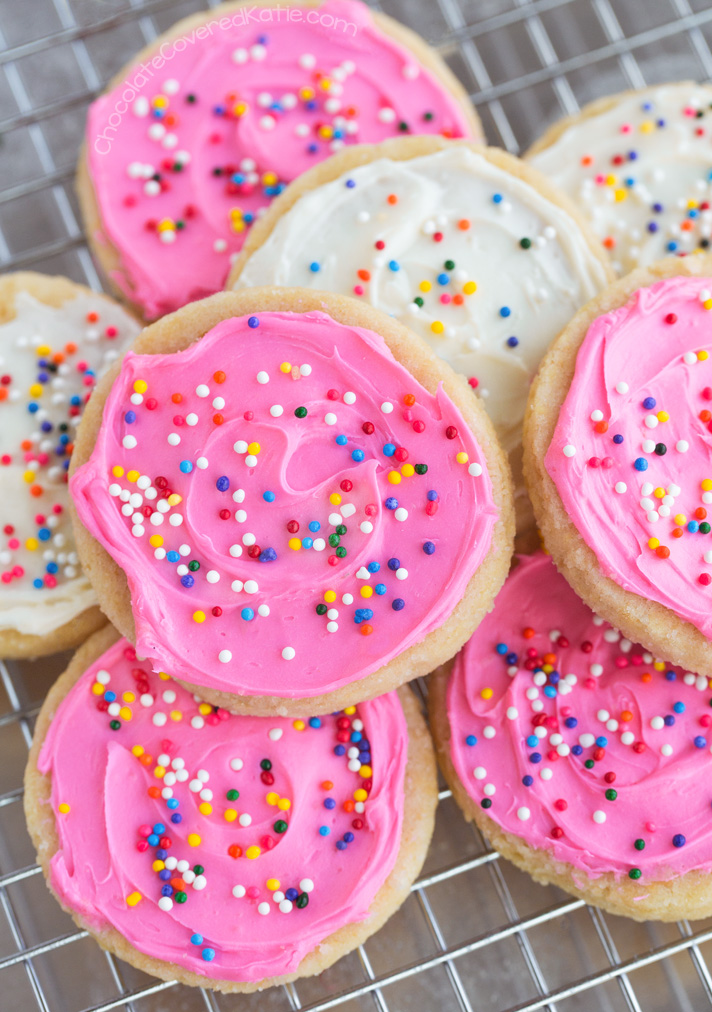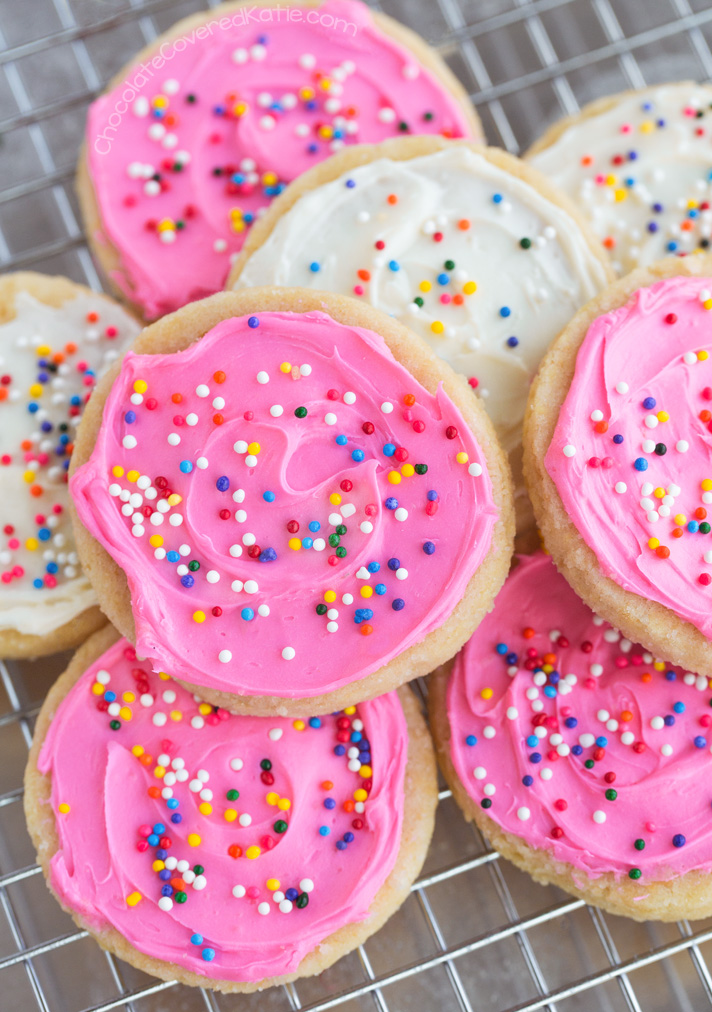 These sugar cookies can be oil free or made without vegan butter.
The oil version (using melted coconut oil or vegetable oil) will have more of a crispy, shortbread-like texture, while the vegan butter version is softer.
Both ways are really good, so it's entirely your choice.
Use the oat flour for gluten free sugar cookies – Or if you'd prefer a grain-free paleo option, just use the base of my Healthy Girl Scout Cookies instead of the recipe below.
Trending Right Now: Vegan Brownies
Above – Watch the video of how to make vegan sugar cookies!



Vegan Sugar Cookies
*For an almond flour version, make these Keto Cookies
Vegan Sugar Cookies
Total Time: 11m

Yield: 15-20 cookies

5/51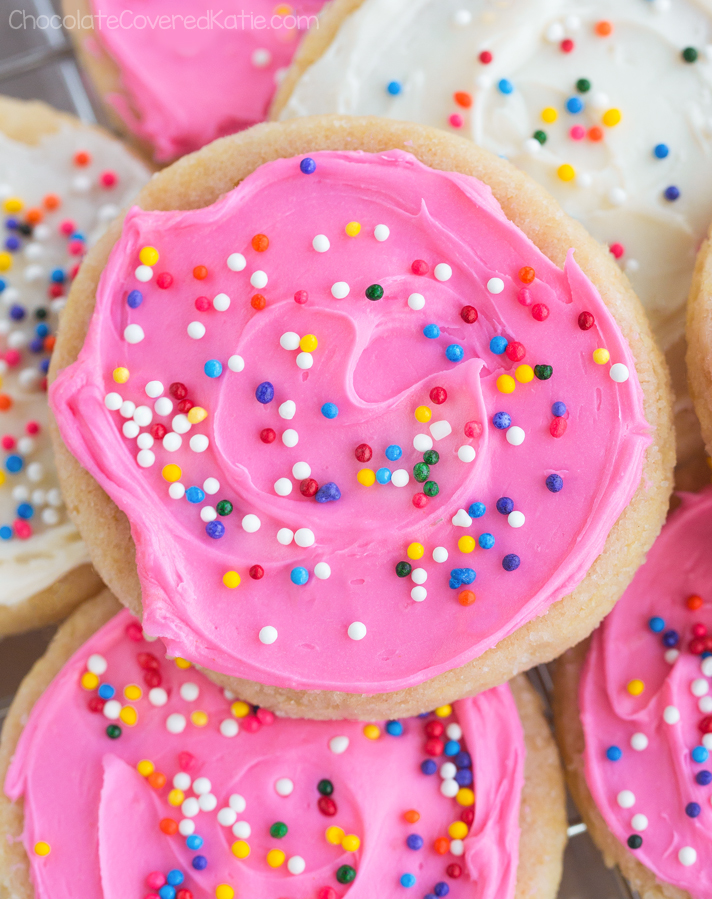 Ingredients
1 1/2 cups spelt, white, or oat flour
3/4 tsp baking soda
1/2 tsp baking powder
1/2 tsp salt
1/2 cup sugar, unrefined if desired
6 tbsp oil or melted vegan butter
1 1/2 tbsp milk of choice
1 tsp pure vanilla extract
Instructions
*If you want to frost the cookies, feel free to use your favorite icing – the frosting recipe I used is written out earlier in this post. And if you're a visual person, be sure to watch the video above that shows how to make the cookies!
Combine dry ingredients in a bowl. Stir in remaining ingredients to form a dough. It will be dry at first but should turn into cookie dough within a minute of stirring. Either smush dough into a big ball and then roll into cookie balls, or transfer to a gallon-sized ziploc and smush into a ball from inside the bag. If desired, you can refrigerate the dough overnight or even for a few days. When ready to bake, preheat the oven to 325 F. Fold the bag in half, then roll the dough out from inside the bag until it takes up the one half of the bag (as shown in the third photo in this post). Cut open the bag, cut out shapes, and place on a baking tray. Bake 11 minutes – they'll look a little underdone, so let them cool and do not touch them for at least 10 minutes. Be sure the cookies are completely cooled before frosting them, or the frosting will melt.
MORE VEGAN COOKIE RECIPES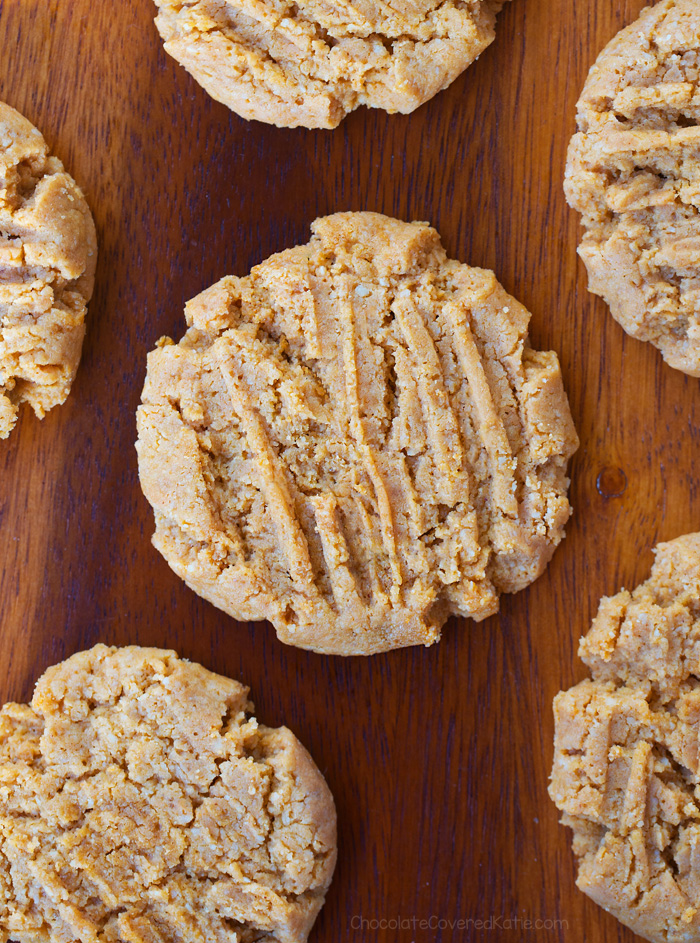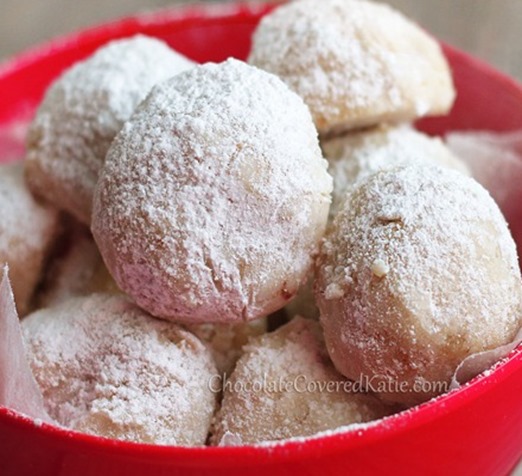 Snowball Cookies – 60 calories each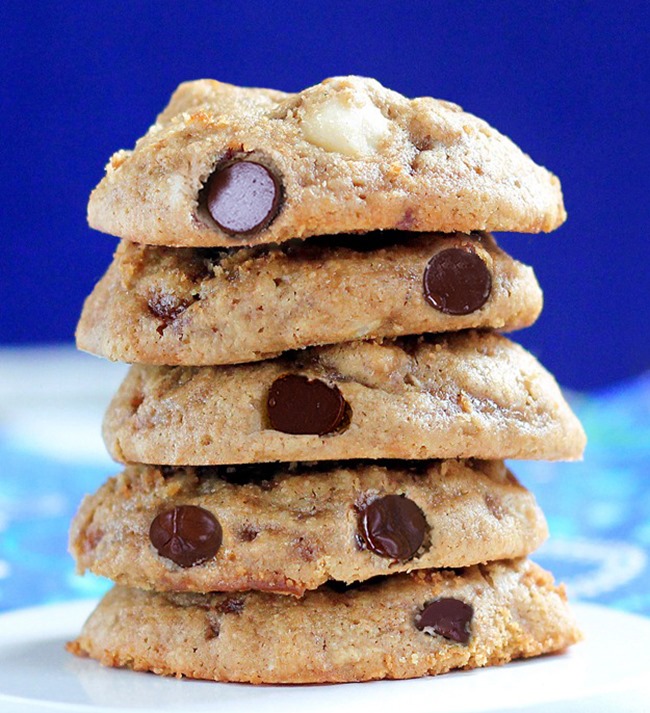 Healthy Chocolate Chip Cookies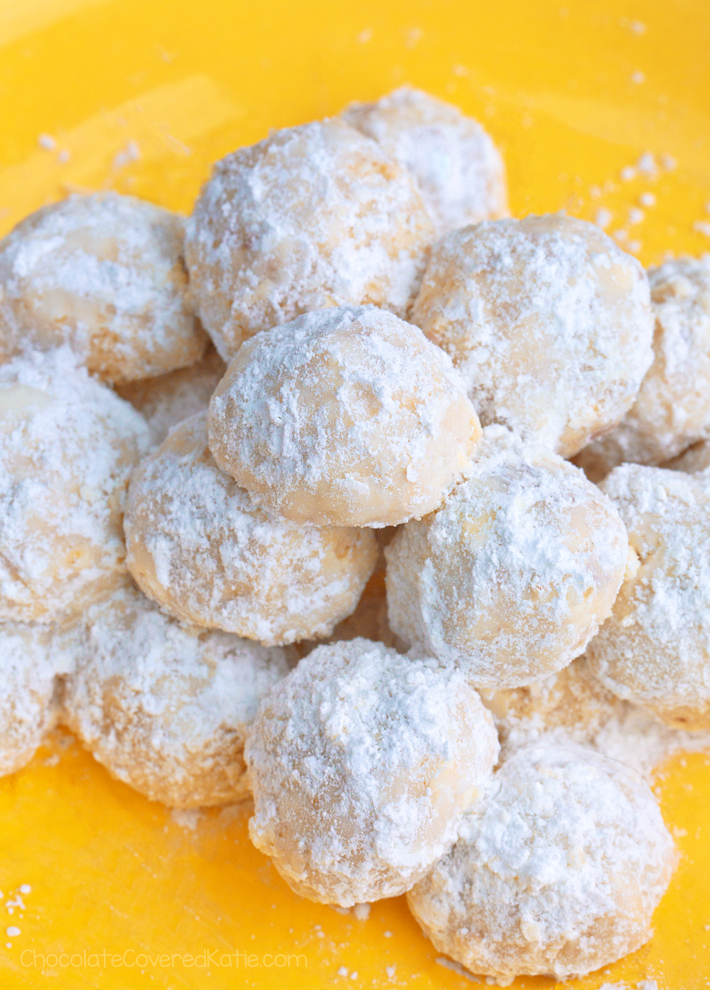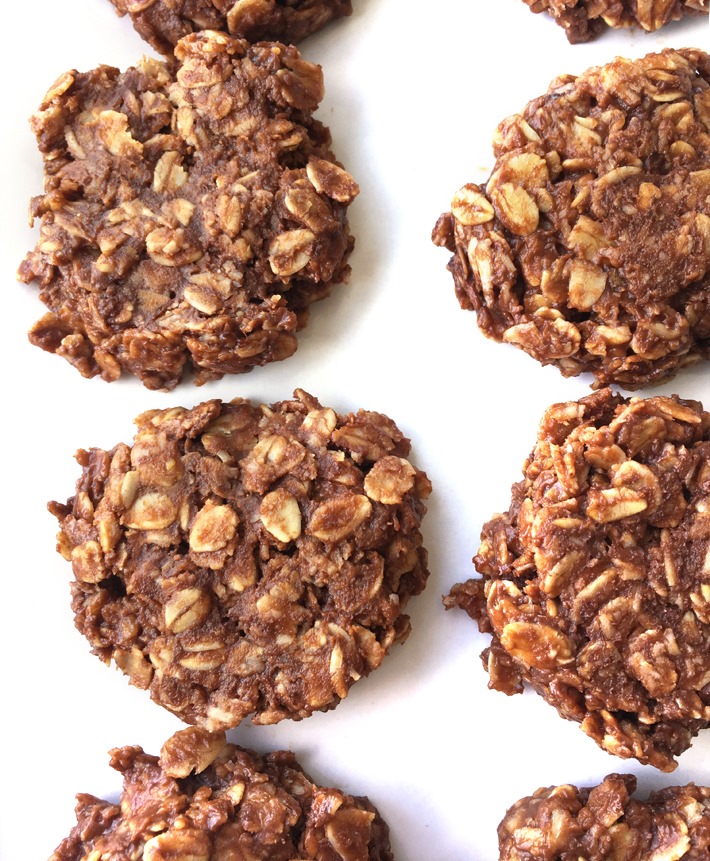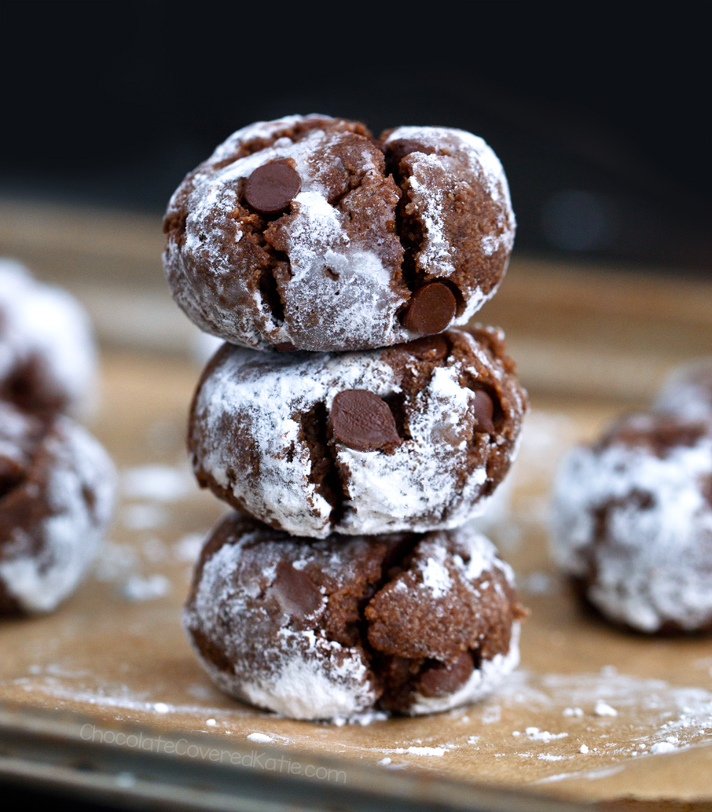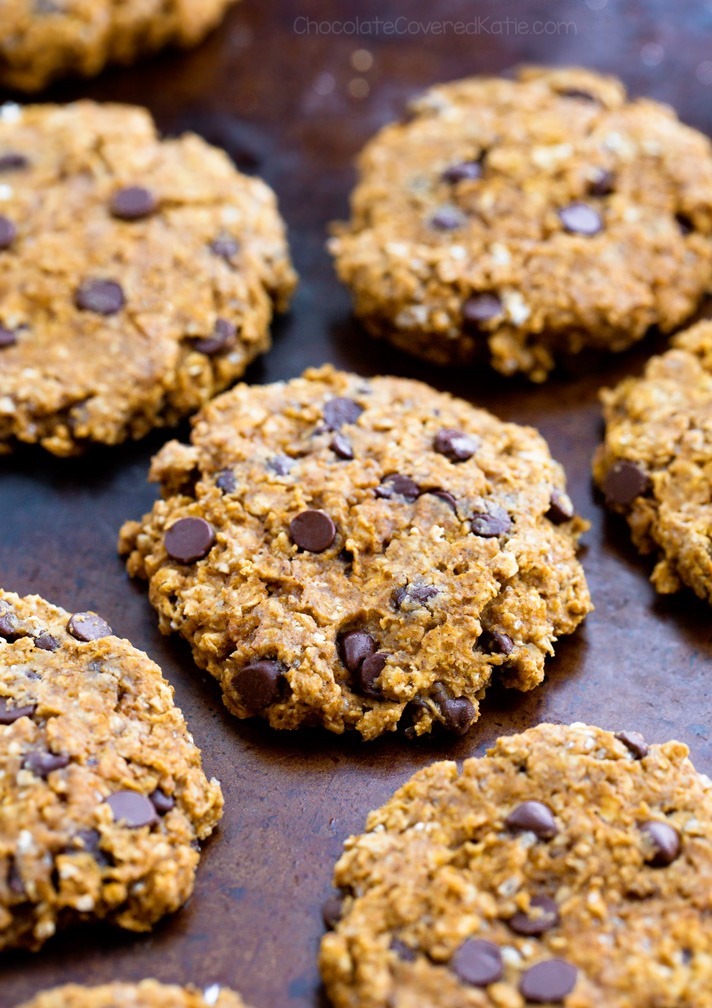 Pumpkin Chocolate Chip Cookies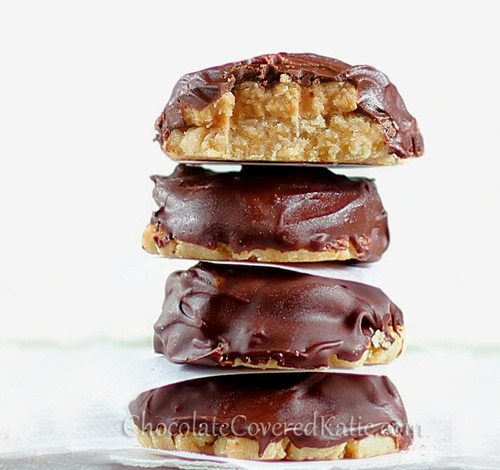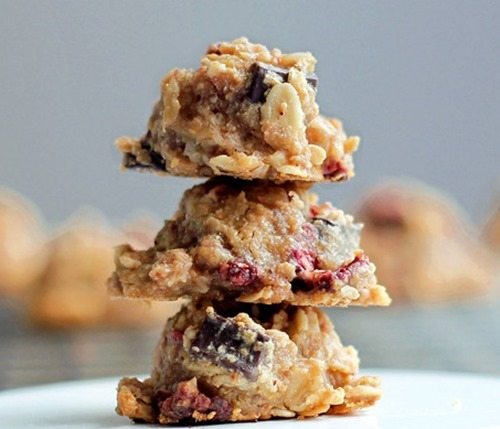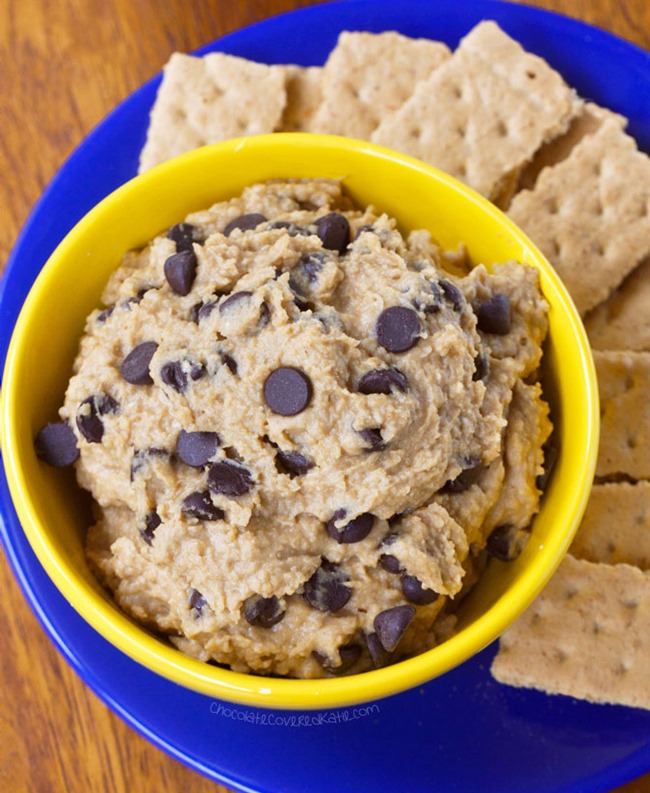 5/5 (1)

5/51